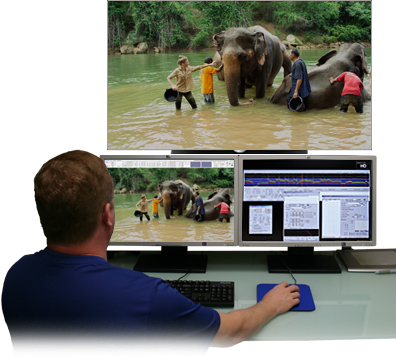 It's more than just more pixels, it's about pristine pixels.

With an intuitive designed GUI that provides a simple easy to follow step by step process in creating your Base Layer and Enhancement Layer streams for Dolby Vision 4K UHD Blu-ray disc.
The only professional 4K UHD encoder that gives you full access to our Sirius Pixels Filter Sets to tweak and Optimize your Dolby Vision streams for pristine picture quality.
With an Innovative Designed DEE Helper Tool
Dolby Laboratories Tested and Certified
SCENARIST UHD Authoring for 4K Blu-ray Approved
And

The Sirius Pixels team is proud to present our new Sirius Pixels Ultra HD Blu-ray HEVC Encoder. This same original core team (Chief Architect, Management, Sales & Support) previously provided high picture quality CINEMA CRAFT software toolsets worldwide for over 12 years that set the benchmark for picture quality on Hollywood DVD, Blu-ray 2-D & 3-D titles.
Unlike other companies that collaborate and use a second party poor quality encoder, Sirius Pixels encoders are developed from the ground up, with advanced propriety algorithms for pristine picture quality with unique and innovative advanced features which are second to none:
Native Ingest of the APPLE ProRes family of codecs.
True Multiple pass encoding – up to 99 passes, including Virtual Multiple Pass Encoding on each pass; Advanced Adaptive Quantize Matrix and Advanced Adaptive GOP Structure, which automatically optimizes the best quantize matrix and GOP structure for each GOP.
Accurate Segment Re-Encoding
Real-time Encode-Decode On-Screen review analysis
Advanced filter sets with Real-Time Preview
5 times faster than other HEVC encoders